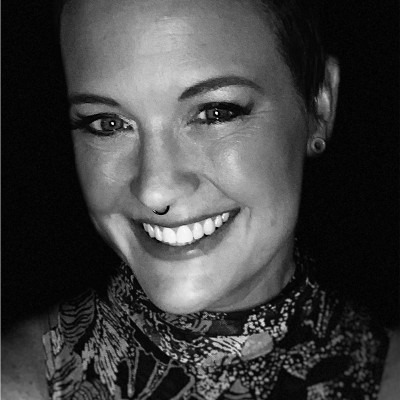 About Me...
I started my writing and editing career in 2000 as a copywriting intern at Corner, an Orange County-based graphic design firm, and as an editorial assistant at the OC Register, where I learned the ropes of journalistic writing under the guidance of some of the best editors in Southern California. I'm eternally grateful to these seasoned professionals who saw my hunger to be a writer and gave me a shot. 
I hit the ground running, asked to be given every assignment possible, and worked tirelessly until the wee hours most days until I got each word down as perfectly as I could. For months, my work bled with edits, but I eventually wrote clean enough to go to publish with only  a few minor changes. Two years later, I was hired as a full-time staff reporter for the OC Register's SqueezeOC Magazine and went on to freelance for various print publications in the Orange County area, including, for a brief time, as the lead fashion writer for Orange Coast Magazine.

The economy being what it was in 2008-2009, I transitioned from journalism to the corporate sector as an advertising and marketing copywriter. Since then, I've written and edited copy for numerous companies, from small startups to Fortune 500 behemoths including Verizon Wireless, Johnson & Johnson, and Dell, to name drop a few.
I'm now shifting my career focus primarily to book editing, working with first-time authors who need help getting their manuscripts ready for publish. Whether your book is trapped in your head and you need help getting it out on paper, or you've scribbled it on random scraps of paper that sit in a crumpled mound in a box, or you have a finished rough draft that needs polishing, I can help. Please contact me, I'd love to work with you!
Working for yourself is a hustle though, which means I'm open to taking on any and all contract work in copywriting, copyediting, blogging, proofreading, social media messaging, UX copywriting, and editorial. 
Got a project you need help with? Hit me with it. Email or call (text is great too!) and let's talk about it.
Email: cecefreelancer@gmail.com
Phone: 949-237-8715
"Cynthia is AMAZING! True to her craft, she is diligent about details. She is hard working, willing to go the extra mile and is a smart writer. We love working with her because she captures what the eye sees and the feeling behind the story and translates it into the written word."

- Allison Olmstead, Public Relations Expert (Client)


"Cynthia is an outstanding writer and editor. She has strong background in marketing and search engine optimization which is essential for online marketing these days. Cynthia is a great communicator and also writes quickly. She knows how to research her subject matter and keeps the reader engaged. If you are looking for a great writer with a keen knowledge of online marketing, I highly recommend Cynthia!"

- Eric Darby, Enterprise SEO, SEM, PPC (Boss) 

"A clean, flawless writer who understands that effective communication requires thorough research and key details to deliver the message. While working as one of my reporters providing features content for SqueezeOC and the Orange County Register, Cynthia would always hunt up the most interesting stories in various communities, and tell them beautifully."

- Iris Yokoi, Writer and Editor (Boss)

"I hired Cynthia for contract SEO content development for our consumer-branded site. Her combination of excellent writing skills coupled with a knowledge of SEO was the perfect fit for our need. Her work is now live on our site. I would recommend her for anyone looking for quality writing on a variety of subjects."

- Joe Servia, SEO-SEM Digital Marketing Manager (Client)